Breakfast was served around 9am in a wonderful setting. It was true New York style with the noise level growing in intensity. In other words, it was getting louder as we ate. All the others at the table were from New York. We enjoyed visiting with past Wine Campers and learning about their winery experiences in California and New York.
We also enjoyed Chris' wonderful breakfast, fresh fruit, banana/blueberry bread, frittata with home grown zucchini, and potatoes. All of it was delicious. I never thought about putting zucchini in eggs, but I really liked it!
We felt so at home at Harvest Inn. When we return, we will probably spend all our nights with Darolyn & Chris!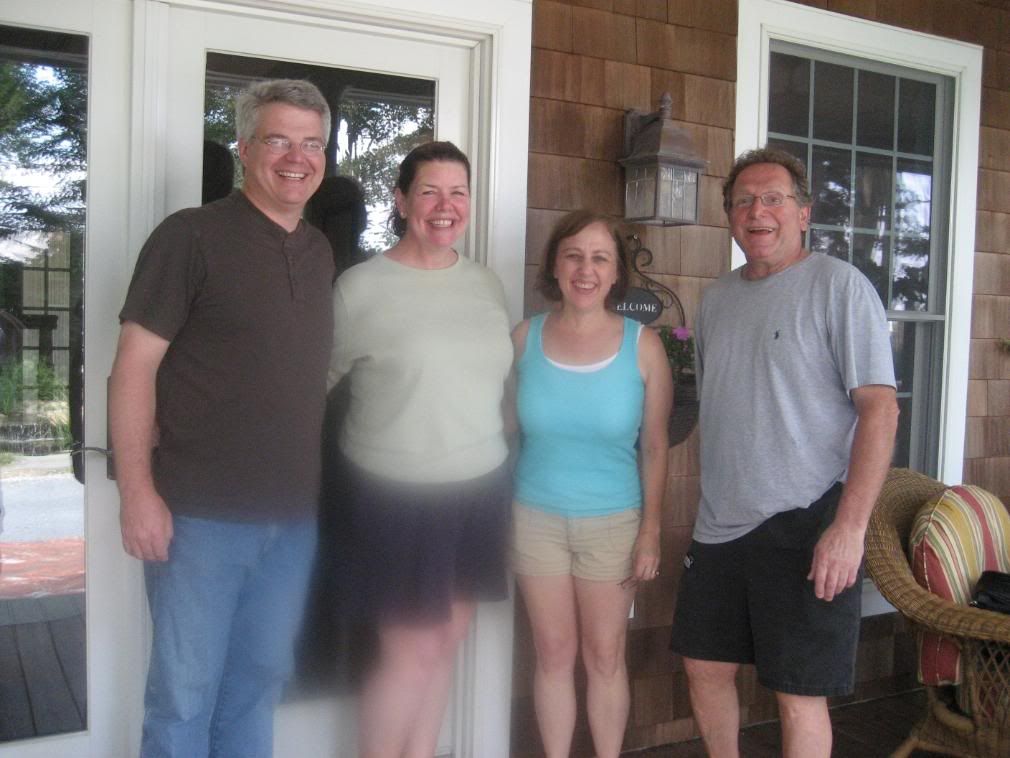 If you are interested in learning about wine, wineries or getting the scoop about North Fork, then stay at the Harvest Inn. Twice Chris called the owners to see if we could do something special. He called North Fork Table and Castello DiBorghese winery for us. We took him up on the special tour of DeBorghese vineyards, a winemakers walk with the winemaker, Marco!
Let me just say that Chris & Darolyn know the wineries in the area and can give you expert advice for your North Fork stay!